Get the Scoop!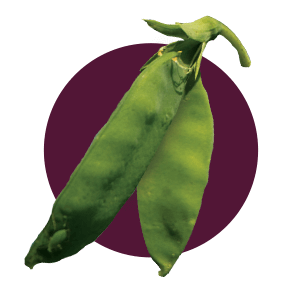 Meatless Like Never Before
Organic, excellent source of protein, no soy and perfectly seasoned.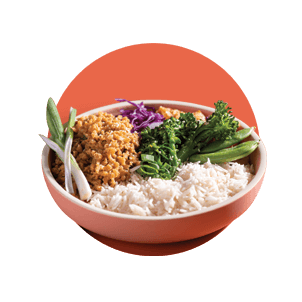 Endless Possibilities
Simple meal ideas overflowing with flavor.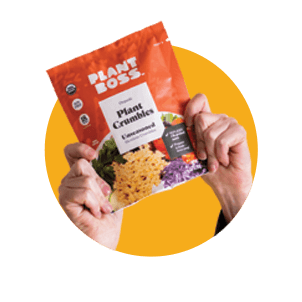 Growing Like A Weed
We're just getting started.
Your Kitchen. Your Rules.
Where's the meat? That's how many of us grew up. Pick a protein (the animal kind) and build around that, maybe some fries, maybe some fruit snacks with no fruit in them.
Good thing we've all learned a bit since then. Now is the time to bring more plant-based food into our lives, to satisfy our hunger, nourish our bodies and safeguard our planet. Let's make your next plate together.
Turns Out Plants Are Full Of Surprises
Our not-so-secret ingredient starts with yellow peas. That's right, organic yellow peas grown in North America hold a wealth of protein. The trick was to find a way to gather up the good stuff and make it taste amazing. Our resident food geniuses did it, and the result is almost magical — meatless crumbles with a satisfying texture and endless versatility. We blend them with our carefully sourced organic seasonings for a one-of-a-kind modern meal starter.
You're going to love this savory, soy-free, non-GMO, gluten-free goodness. One bite and you'll see that meat has become an option, not a must-have.
Your Mighty Meatless Meal Starts Here
Easy to keep on hand for dinner that's ready when you are. Mix with water and simmer for 15-20 minutes. That's it! Fresh and delicious flavor that satisfies the pickiest—or hungriest—person at your table. Cheers!
Even Our Packaging Makes Life Happier
It moves these mighty meatless meal starters safely from our place to yours. And it's store-drop-off recyclable when you're done!
A world of Plant Boss possibilities